Fanny, A Mansfield Park Story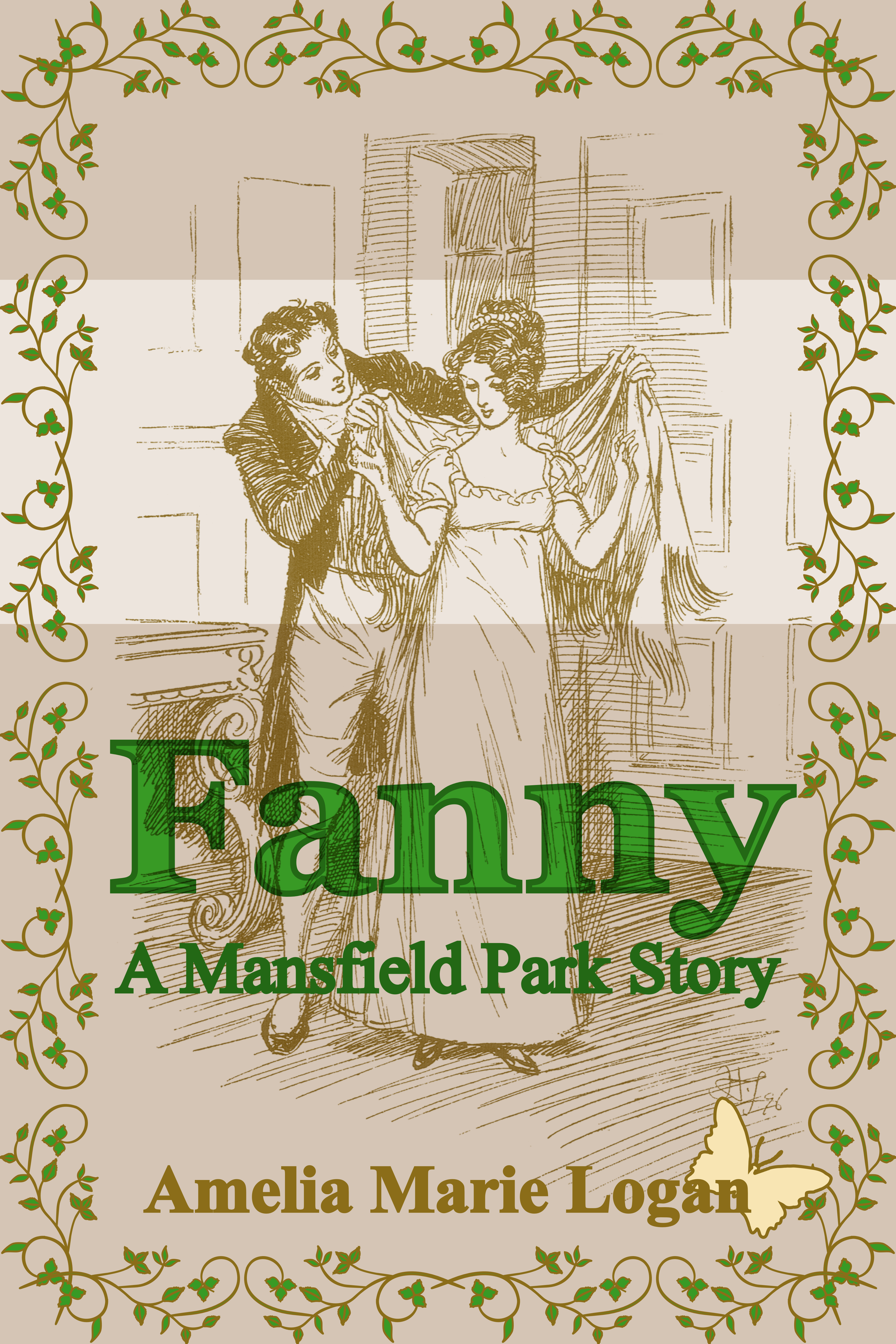 Mansfield Park
is the only novel in which Jane Austen gives her readers a glimpse of an alternative ending and reveals that Fanny's fate might have been very different.
Fanny, A Mansfield Park Story
answers that possibility and further explores the lives and choices of Austen's fascinating and delightful cast of characters.
Fanny, a poor relation living with her wealthy aunt and uncle, must find her place and hold her own in a family that is still learning to value her. No longer guided in everything by her cousin, Edmund, Fanny must judge for herself, act with initiative, and navigate the attentions of potential suitors.
Fanny, A Mansfield Park Story
continues in Austen's tradition of social satire, clever dialogue, and witty observations combined with Amelia Marie Logan's own style and charm. If the rushed ending of
Mansfield Park
left you unsatisfied, you will love
Fanny, A Mansfield Park Story
.
"I heartily recommend
Fanny, A Mansfield Park Story
to all fans of Jane Austen and I look forward to any other books that Ms. Logan may produce." Alida Sewell
- Read Full Review
"You will just have to read this fabulous reimagining of
Mansfield Park
." Vikki Silverman
- Read Full Review
"
Fanny, A Mansfield Park story
was carefully crafted to give due homage to the original. The description, dialogue, ongoing plot, and characters themselves were barely altered. The author showed a what-if that varied greatly from the original in the end, but only because she altered a few pivotal circumstances. People were as they ever were including Fanny Price. ... All in all, this was a lovely, slowly paced out story of growth, change, and ongoing story for the Mansfield Park characters that did justice to the original. Definitely worth the read." Sophia Rose
- Read Full Review
"Amelia Marie Logan has written something that I didn't think was possible: a believable and thoughtful alternate ending to Austen's original book
Mansfield Park
. ... Logan manages to keep the characters' original personalities and motiviations in tact but still leads them on different arcs then Austen intended for them. ... I wholeheartedly recommend this book to anyone who loves Austen,
Mansfield Park
, and/or a well-written story." MarylandLibrarian
- Read Full Review
Read Brenda S. Cox's discussion of
Mansfield Park
and review of
Fanny, A Mansfield Park Story
on her blog:
Faith Science Joy and Jane Austen
.
About the Author
I am a Jane Austen enthusiast, scholar, and fanfiction author. I am also an active member of the Jane Austen Society of North America. I have been writing Jane Austen fanfiction stories for over twenty years. I have learned a lot in the process and made some great friends along the way. Fanny, A Mansfield Park Story is my first published novel. It has been a labor of love which has taken me years to complete. I have several ideas for additional novels, which are in various stages of completion. In the meantime, I will be posting some of my other stories, old and new, on this site. To comment on one of my stories, please email me using the contact link above or visit my facebook or goodreads page, also linked above. For updates on stories posted at this site, please subscribe to my mailing list by clicking on the newsletter link above. Thanks for visiting!